Oxford Brookes School of Law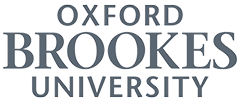 About the School of Law
We aim to provide you with the legal knowledge, intellectual rigour and practical legal skills you will need in today's competitive graduate market. This will equip you for a range of professions, within the legal field and beyond.
Our staff publish world-class research which they use to inform the teaching that goes on in the School. We have a long record of excellence and innovation in teaching informed by both our student-centred ethos and our research. In the 2017 National Student Survey, 88% of our students found the course intellectually stimulating.
Location and facilities
The School of Law is located in Headington Hill Hall, a handsome nineteenth-century building, set in its own beautiful gardens just a five-minute walk from the University's main Gipsy Lane site and the brand new John Henry Brookes Building.
We have a specially-designed Law Moot Court, with courtroom furniture donated by the Ministry of Justice for mooting competitions, workshops on communication skills for lawyers, and other events.
Taught courses
Our LLB course for undergraduates covers all requirements set by the Solicitors Regulation Authority and the Bar Standards Board known as the seven 'Foundations of Legal Knowledge'. As a 'Qualifying Law Degree', it provides a firm grounding on which you can start to build your legal knowledge and skills. It forms the academic stage of your legal training and is the first necessary step to becoming a solicitor or barrister. In addition an array of optional modules are available, allowing you to choose and develop specialist subject interests as part of your studies. We also offer a Graduate Diploma in Law (GDL) for graduates of non-law degrees who wish to move into the legal profession.
Our range of postgraduate LLM courses in International Law are underpinned by the world-leading research being undertaken by academic staff in the School. Continuing your studies at postgraduate level enables you to specialise in particular areas of law such as International Human Rights Law or International Trade and Commercial Law amongst others.
Research and further study
For those keen to study a particular aspect of law in greater depth, we have a lively and supportive research culture with a number of specialist research groups led by internationally recognised academics. As a doctoral or master's student, you will be encouraged to become involved in the School of Law's research activities and will have the opportunity to work alongside Oxford Brookes academics who are at the forefront of a wide range of internationally recognised and world-leading research and projects.
Links and opportunities
We enjoy strong links with local law firms, legal professionals, barristers' chambers and business and community groups. Each year we host the Oxford Brookes Law Fair – an extremely valuable networking event attended by local law students and potential employers, many of whom will be able to offer training contracts to promising candidates.
Our Pro Bono scheme, mooting and client interviewing teams perform consistently well at both national and international levels, offering our students that legal experience and insight so highly valued by employers.
The study of Law is seen as a good general qualification, and our Law students undertake many career paths. We have Specialist Careers Counsellors in our Careers Centre who organise activities and support from mock interviews and workshops, through to help with applications and even psychometric testing.
The long-established and thriving Oxford Brookes Student Law Society organises a variety of events such as the Annual Christmas Ball, visits to the Old Bailey and the Royal Courts of Justice, trips to the European Parliament and the European Court of Human Rights, along with talks from leading lawyers and others.
Whether you plan to qualify as a lawyer or use your law qualification as a stepping stone to another career, the law programmes at Oxford Brookes offer academic excellence, a very engaging and supportive environment, and the opportunity to gain practical skills and experience that will enhance your employability.
Contact
Oxford Brookes School of Law
Tel: +44 (0) 1865 488750
Email: law//brookes/ac/uk
Oxford Brookes University
Headington Campus
Oxford
OX3 0BP