York Law School - University of York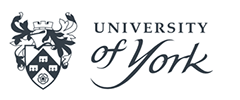 York Law School
A qualification from York Law School can act as a springboard to a new or advanced legal career, or progress into research. Join us and you'll work with renowned academics at the forefront of their fields and become part of our vibrant community of innovative and critical thinkers.
Innovative and research-led teaching
An inspirational place for study and research. We have a vibrant community committed to excellence and are a top rated school for research, teaching and learning. Our research feeds directly into our teaching and you'll work with staff at the forefront of developments in their subject areas, who are committed to extending these advancements to others through their teaching.
Our research reputation
We are ranked joint 1st for the quality of our research in the Research Excellence Framework (REF) 2014, equal 5th overall and equal 4th for impact.
At the forefront of legal education
We offer problem-based learning, a dynamic learning method, and our programmes are built with a distinct set of learning outcomes. These will give you a clear understanding of what you will be able to accomplish at the end of the course and help you to explain what you can offer employers. We are one of a limited number of Law Schools with a dedicated employability tutor embedded in the School.
Stand out from the crowd
A qualification from York will help give you a competitive edge by equipping you with the critical and creative thinking skills valued in today's global marketplace and encouraging you to develop an international outlook. We equip you with more than just legal knowledge - we focus on the all-round legal skills and commercial awareness employers are seeking in the legal profession.
Our community
Our new, purpose-built school provides exceptional facilities and a dynamic environment for learning and research, you'll also be within walking distance of our charming cultural city centre. Our relatively small size makes for a vibrant and closely integrated community where scholarly enquiry is actively supported and able to thrive. Our community is drawn from all over the world, further enabling you a rich opportunity to learn from your peers.
Study at York
York is one of the success stories in UK higher education. Founded in 1963, we consistently achieve a high ranking in the UK and are one of just a handful of post-war universities to have appeared in the world top 100.
We're also a member of the Russell Group, a partnership of 24 leading UK universities.Our Law programmes
We offer an extensive range of programme, for both undergraduate and postgraduate studies.
*93% of students who completed the LLB Law are now in work or further study after 6 months of finishing their course (Uni Stats).