Cardiff University School of Law and Politics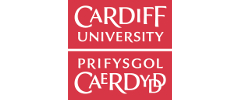 At Cardiff, we are committed to providing an outstanding teaching and learning experience that is underpinned by our excellent research activity.
We attract students from all over the world and offer a friendly, supportive and culturally diverse environment in which to study.
We offer a range of undergraduate law courses, all of which enable you to complete the foundation modules that constitute the academic stage of training necessary to become a solicitor or barrister. We also offer postgraduate LLM courses that enable you to specialise in particular areas of law, and research degrees for those who want to study an aspect of law at a more in-depth level.
Our Centre for Professional Legal Studies provides the Bar Professional Training Course (BPTC) and the Legal Practice Course (LPC) for students who wish to qualify as barristers or solicitors. These courses have consistently received the Solicitors Regulation Authority and Bar Standards Board's highest ratings. We also offering a one year, full time and two year part-time GDL.
We recognise that employability is crucial to all our students. The extra-curricular activities we offer such as our award winning Pro Bono Scheme, mooting competitions and client interviewing competitions, build on the knowledge you gain in the classroom and help you to develop many of the skills required for a career in law and a wide range of professions. We have a dedicated Law Careers Adviser, and we run a comprehensive programme of workshops and presentations designed to help you take that first step in your career.
We have a vibrant research culture and are recognised as a leading legal research institute. In the 2014 Research Excellence Framework nearly all our research activity was classed as world leading or internationally excellent.
We also offer the latest e-learning facilities and a library equipped with over 100,000 volumes and 270 serial publications, ensuring that you have a first-class environment in which to study.
Law is a challenging and rewarding subject which equips you to pursue a range of careers and our courses are designed to enable you to fulfil your academic and vocational potential. We hope that you choose to come and study with us in Cardiff.
Contact
Cardiff University School of Law and Politics
Tel: (0)29 2087 6705
Email: law//cardiff/ac/uk
Cardiff University School of Law and Politics
Law Building, Museum Ave
Cardiff
CF10 3AX